Every Kid Outdoors FREE Programs for 3rd, 4th, and 5th Graders
Explore Sandy Hook from your classroom or in person with the Every Kid Outdoors Program – FREE to 3rd 4th and 5th Graders!
Whether your students are in class or learning from home, we can enhance their educational experience and support your curriculum with an awesome program!  For more than 30 years, school groups from New Jersey and neighboring states have enjoyed learning about coastal ecosystems with New Jersey Sea Grant Consortium (NJSGC) at Sandy Hook, a unit of Gateway National Recreation Area.  NJSGC is proud to partner with the National Park Service and Jamaica Bay-Rockaway Parks Conservancy to offer FREE programs to 3rd 4th and 5th grade students for 2023-2024 school year.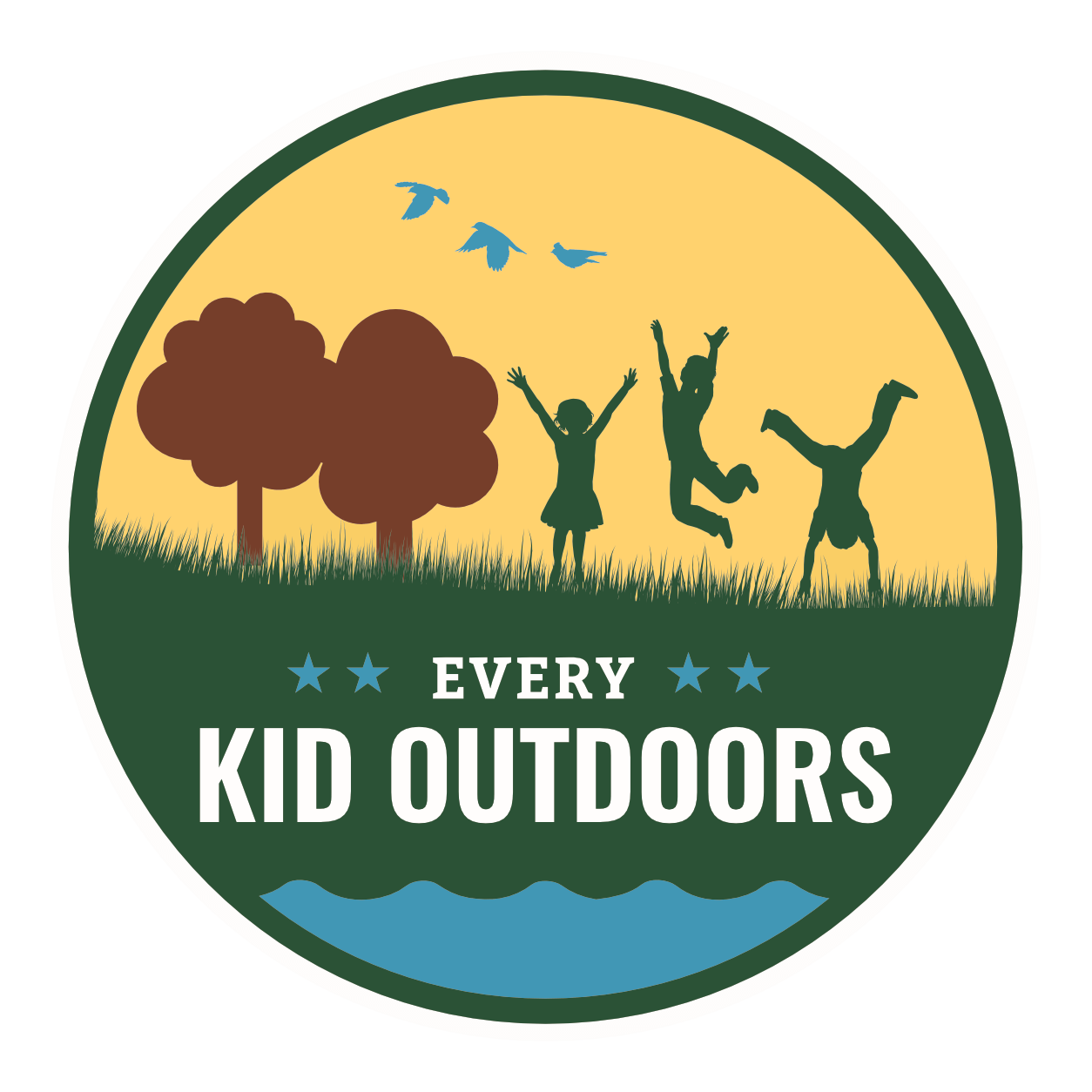 As part of the Every Kid Outdoors initiative, 3rd 4th and 5th graders (along with their families and teachers) are encouraged to visit national parks to experience the natural wonders and cultural history that can be found there.  NJSGC headquarters has long been located at Sandy Hook, bringing this unique national park experience to tens of thousands of students since 1976.

Educators with 3rd 4th and 5th grade students interested in participating in the Every Kid Outdoors program through NJSGC can choose from 1 in-person field trip at Sandy Hook or 3 remote synchronous learning programs, all provided FREE of charge and led by NJSGC Educators.
Field Trip Program:
Marsh & Ocean Environments– This full-day outdoor experience is a comprehensive introduction to the salt marsh and barrier beach environments found along New Jersey's coasts. The program, divided into two segments,  covers salt marsh exploration and beach dynamics. This hands-on field trip will provide  students with the opportunity to explore concepts such as estuary processes, native flora and fauna, marine food webs, scientific data and sampling, as well as historical human impacts on these unique environments.
Lenape and the Jersey Shore– The program involves students in problem solving and teamwork, through an exploration of Sandy Hook's marine environment from the perspective of the native people who once camped there in summertime. By focusing on coastal community life, students will gain insight into the Lenape lifestyle, organization and traditions. This full-day outdoor program provides a "hands-on" introduction to the historic coastal lifestyle of New Jersey's natives, the Lenape people.
Remote Programs:
Coastal Ecosystems – Based on our most popular and comprehensive field trip, Marsh & Ocean Environments, students learn about the estuaries, maritime forests, and barrier beaches at Gateway National Recreation Area and the NY-NJ Harbor Estuary. Explore the importance of the plants and animals found there, and how human interactions with these environments can both positively and negatively impact them.  Discover the concepts of watersheds and marine food webs through a lively interactive and game-enhanced presentation.
Terrific Terrapins – Meet New Jersey's estuarine turtles, the Northern Diamondback Terrapin, in this fun program that teaches students why these animals are so unique and important to our coastal ecosystems. Students will participate in an interactive presentation with a LIVE Northern Diamondback Terrapin to answer questions about this reptile's adaptations, anatomy, habitat, and more. Students will also learn about the impacts humans are having on terrapin populations, and what some local groups and scientists are doing to help protect this charming turtle.
Sharks vs. Rip Currents – Even though sharks are often seen as the most dangerous and life-threatening inhabitants of the ocean, children really love learning about them. Rip currents are more common and actually can be more of a hazard to bathers. Students learn about shark ecology and what makes them an important apex predator in the marine environment. Rip current mechanics are discussed as students learn how to spot them from the beach and safely escape if they are caught in one. Students test their knowledge as they work in teams in a Jeopardy-style game that compares the aspects of these two marine "inhabitants."
All programs support New Jersey Student Learning Standards and can be modified for learning abilities.  Remote learning programs are 45-60 minutes and accommodate 1 class of up to 25 students.  Field trips are full-day outdoor experiential learning programs that accommodate 1 class of up to 25 students, multiple classes can be accommodated daily.
TO RECEIVE A FREE PROGRAM 3rd 4th and 5th grade educators agree to: 
Watch a short video (Gateway Overview 2020) from the National Park Service with your students to prepare them for their virtual or in-person field trip;

Participate in one of the NJSGC instructor-led programs mentioned above; and

Give us your follow-up feedback by completing a short survey.
The Every Kid Outdoors initiative is made possible by a generous contribution from the National Park Foundation.  Learn about the education efforts of our partners, the National Park Service and Jamaica Bay-Rockaway Parks Conservancy.