Jersey Grown Shellfish
When you eat farm-raised clams and oysters from New Jersey, you are supporting both a sustainable and restorative industry. The aquaculture of oysters, clams, and other bivalve mollusks not only improves water quality, but also provides habitat for a suite of species including recreationally and commercially important fish.
There are more than 30 shellfish farms in the State located along Atlantic coastal bays from Ocean County to Cape May County and in portions of the Delaware Bay from Cape May County to Cumberland County. The flavor of oysters and clams is reflected in the waters where they are grown, this is called merroir and just another reason to try shellfish from different locations.
Use our Jersey-Shellfish Directory (below) to find shellfish farmers throughout the State and create your own Bivalve trail as you try them all.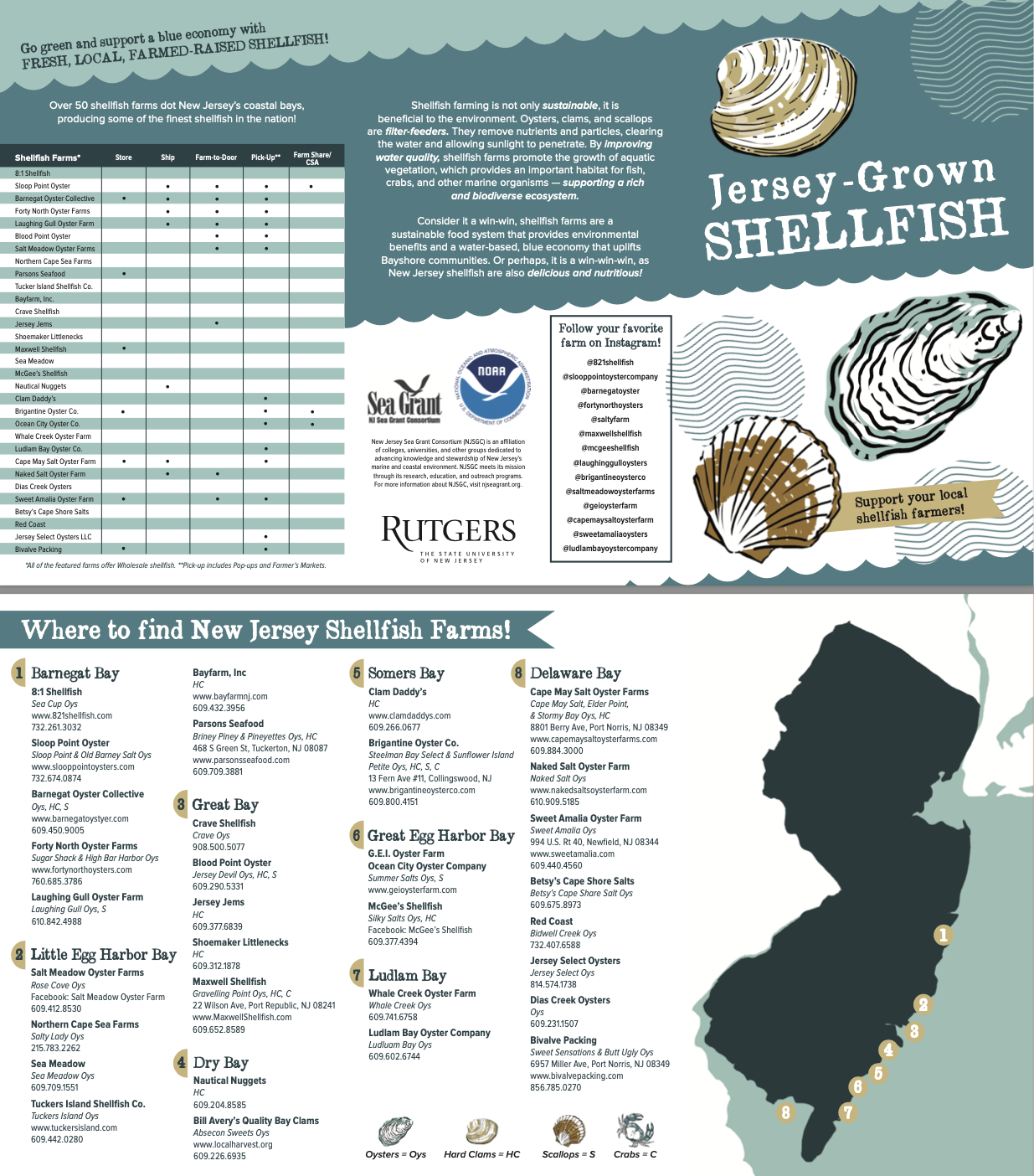 This Directory was supported with funds from the COVID-19 Rapid Response Program of NOAA Sea Grant with the intent to help shellfish farmers of New Jersey expand opportunities for direct-to-customer sales.