Vote for your "Favorite Beach" NOW!
VOTING IS NOW CLOSED. PLEASE STAY TUNED FOR NJSGC'S FULL LIST OF WINNERS.
###
New Jersey Sea Grant Consortium Debuts "Favorite Beaches" Poll for Summer 2020 with 94.3 THE POINT!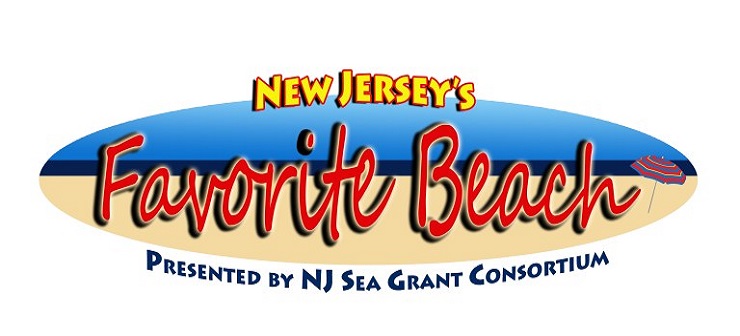 Current times remain daunting and uncertain for most. But take a moment to close your eyes and just imagine – sandy toes, sun-kissed skin, gentle gusts of the warm, salty air… That's the epitome of summers spent at the Jersey Shore. Despite the future's unknown, one thing remains for sure. The beaches await our return – under whatever circumstances that might be.
NJSGC would like to keep the traditions going this Memorial Day Weekend with 94.3 "The Point." And with that, we're proud to debut the highly-anticipated "Favorite Beaches" poll for 2020!
Starting today, fans get to choose their favorite local "hotspots" from a list of amazing beaches located throughout the Jersey Shore's four coastal counties – Atlantic, Cape May, Monmouth, and Ocean. NJSGC will announce the winners around the July Fourth holiday.
First established in 2008 as New Jersey's "Top Ten Beaches," the survey was initially designed to encourage friendly competition and camaraderie amongst popular Jersey Shore communities along the coast. Following Hurricane Sandy, the contest was rebranded "Favorite Beaches" to diversify results so that ALL areas of the Garden State's gorgeous oceanfront are recognized, inspiring a refreshing sense of unity and support.
An overall "top beach" is still announced, with Ocean City remaining undefeated over the past several years. But will that impressive winning streak end in 2020? Asbury Park, Seaside Heights, Margate, and Brigantine have definitely proved fierce competitors over the past few years… You decide!
Be sure to share the "Favorite Beaches" poll with family and friends, and stay tuned for when NJSGC announces the official results of 2020 later this summer. 
NJSGC would like to send a huge thank you to 94.3 "The Point" for their continued support and enthusiasm!
Our mission at NJSGC is to promote the wise use of the State's marine and coastal resources through research, education, and outreach. Connect with us on Facebook, Instagram, and Twitter for more updates. Please contact NJSGC's communications specialist for more information.