NJ's Favorite Beach
New Jersey's Top 10 Beaches poll is now New Jersey's Favorite Beach poll. Look out for more information soon.
Voting now OPEN until June 9, 2017. Cast your vote here!
In 2008, the New Jersey's Top Ten Beaches Survey was created to encourage stewardship and pride in the state's beaches while promoting a little healthy competition between New Jersey's favorite beach towns. We invite you to join us in celebrating everything there is to love about the Jersey Shore.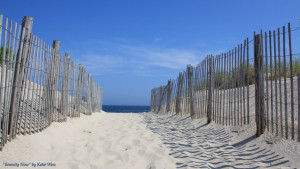 The contest has become a highlight of the state's summer festivities.
During the spring and early summer, Jersey Shore enthusiasts are invited to cast a vote for their favorite beach communities.
The results of the survey were historically announced each year just before Memorial Day weekend at the NJSGC's State of the Shore Media Event, a premier gathering of coastal experts, state officials. The event was moved to the week before Independence Day in 2015 so that voters were casting ballots closer to when they mostly use the state's beaches.
Check out the winners of the Top Ten Beaches title from 2008, 2009, 2010, 2011, and 2012, 2014 and 2015. In 2013, in recognition of the impacts of Superstorm Sandy along the Jersey Shore, rivalries were put on hold and New Jersey's Top Ten Beaches Survey focused on sharing images and memories of the Jersey Shore.