New Jersey's Favorite Beaches 2017 Awards Ceremony Announcement
Media Advisory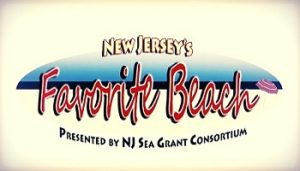 What: New Jersey's Favorite Beaches poll, winners revealed
Where: Music Pier, 825 Boardwalk, Ocean City, N.J.
When: Thursday, June 29th at 11 a.m.
About: New Jersey's Favorite Beaches is presented by New Jersey Sea Grant Consortium. It is an annual public poll that began in 2008 to encourage stewardship and pride for the Garden State's beaches. The results are based on a vote held from May to June. The overall top beach will be announced, and winners from each coastal county will also be honored.
RSVP: Please confirm your attendance by emailing New Jersey Sea Grant Consortium Communication Specialist, Danica Bellini.