"Knauss 101" Zoom Session
NJSGC will host an informational "Knauss 101" Zoom meeting with Director Dr. Peter Rowe on Wednesday, December 14th at 10 a.m. Register here.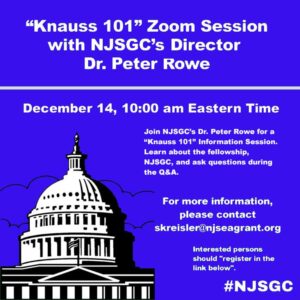 Please contact our Communications Specialist for more information on how to join the session.
For more information on the fellowship, please visit our website.