NJSGC Offering Three NEW Virtual Programs for June 2020
Calling all Teachers! Are you looking for a fun, exciting way to end the school year with your students? NJSGC has THREE new virtual programs to choose from:
Magnifying Plastics — learn how plastics are infiltrating our ocean and affecting marine life, and what we can do about it.
Terrific Terrapins — meet NJ's estuarine turtles in this fun program that teaches students why these animals are so unique and important to our coastal ecosystems.
Sharks vs. Rip Currents — students learn about ocean hazards and swimming safety by comparing shark biology and ecology to the dangers of rip currents through a Jeopardy-style game.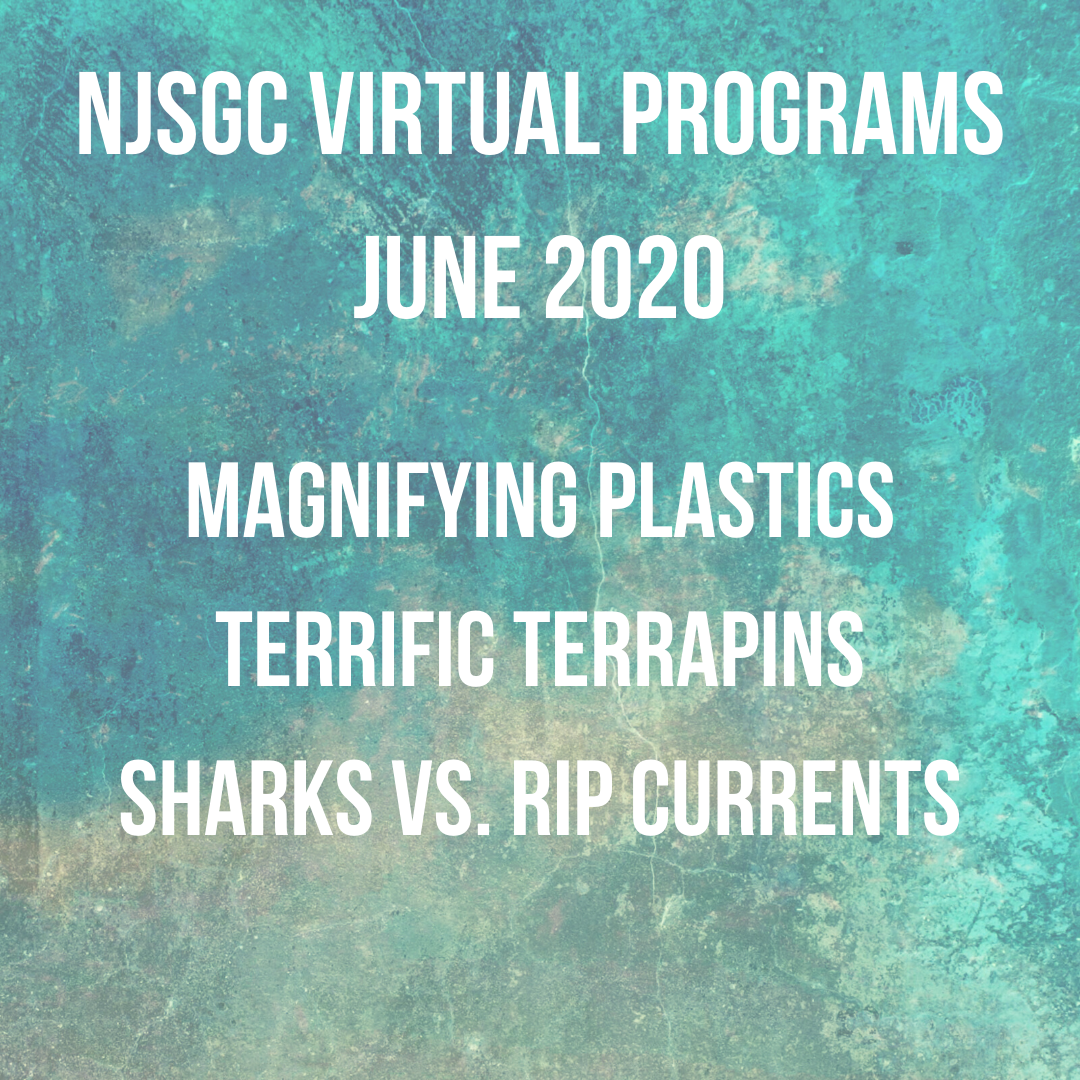 All programs are instructor-lead, interactive, educational ,and suitable for most grade levels. All programs incorporate and support NJSLS and NGSS. Virtual programs are FREE until June 19th only.
Please contact NJSGC's Education Associate, 
Melanie Tarling
, for more information.