Jersey Shore Junior Science Symposium 2018 [Details]
The Jersey Shore Junior Science Symposium will be held March 22-23, 2018 at Ocean County College in Toms River, NJ.
JSJSS is designed to challenge, engage, and publicly recognize students (Grades 9-12) conducting research in the sciences, technology, engineering, or mathematics (STEM).  The Army will sponsor five topic areas during the 2018 event:
Best in Nanotechnology & Advanced Materials Science (Additive Manufacturing)
Best in Robotics
Best in Computing, Computer Science, and Engineering
Best in Aerospace and Astrophysics
Best in Environmental and Earth Sciences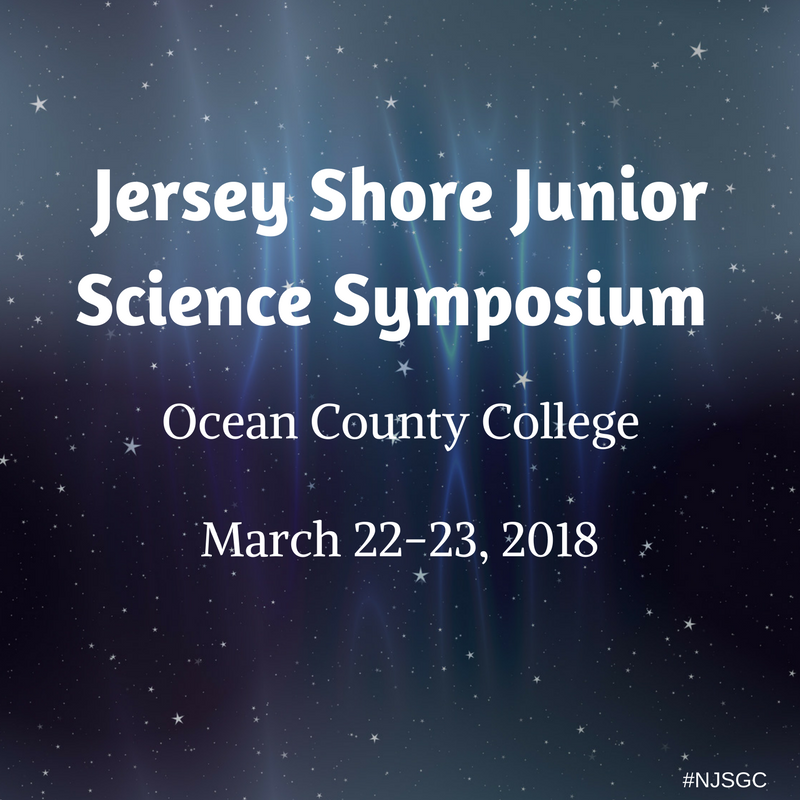 Finalists will compete for several extensive awards, including a $300 (first place) scholarship from the NJSGC.
Fore more information, please visit the official JSJSS website.
Registration is now CLOSED, but we strongly encourage teachers and students to attend as spectators. Please refer to the summary page or email  sjjss@ocean.edu for more details and consideration.