Introducing NJSGC 'Highlights'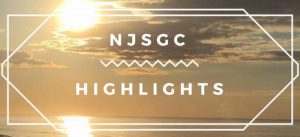 Following the success and popularity of NJSGC's quarterly newsletter the COASTodian, we'd like to provide more consistent and timely updates for our supporters to enjoy!
NJSGC 'Highlights' offers a weekly roundup of all the exciting things happening at the Consortium. From research and project achievements to staff updates to environmental/coastline concerns to current events involving the science and marine world – get a better inside look into all the hard work that helps shape and progress NJSGC!
Please find NJSGC's new 'highlights' section under the 'Communications' tab. For more information or if you'd like to pitch any relevant story ideas, please contact our Communications Specialist Danica Bellini at dbellini@njseagrant.org.
The 'highlights' just launched last week (Sept. 11-15), so let us know what you think!