Building Ecological Solutions to Coastal Community Hazards – A Guide for New Jersey Coastal Communities
The National Wildlife Federation, the New Jersey Department of Environmental Protection, and the partners of the National Fish and Wildlife Foundation grant "Building Ecological Solutions to Coastal Community" are pleased to provide this guide.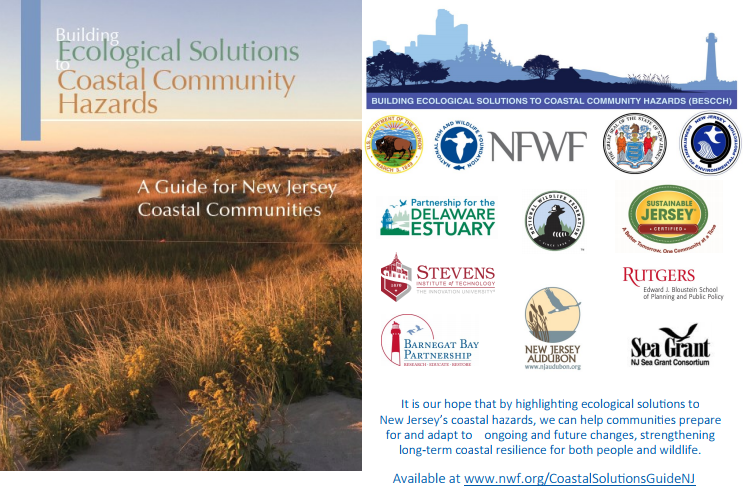 It is our hope that by highlighting ecological solutions to New Jersey's coastal hazards, we can help communities prepare and adapt to ongoing and future changes, strengthening long-term coastal resilience for both people and wildlife. This guide advances practices that can help coastal communities to become safer and more sustainable in ways that work with, rather than against, nature. It describes ecological solutions to coastal community hazards, including measures to protect open space, enhance and protect coastal ecosystems (including beaches and dunes, coastal forests and shrublands, and tidal marshes) in ways that increase elevation and reduce erosion and flooding risks.
This project was recently awarded the "Outstanding Community Engagement or Education Award" for a planning project or initiative that has involved or resulted in significant advancement of community comprehension of planning issues or outcomes. BESCCH was nominated by the NJ Chapter of the American Planning Association via Linda Weber and Sustainable Jersey.
Please visit NJ's 'Coastal Solutions Guide' website for more information.